England boss Sarina Wiegman is happy in her current role and has no desire to work in the men's game.
Wiegman has done a brilliant job with the Lionesses since taking over in 2021, guiding them to Euro 2022 success before finishing as runners-up in this summer's World Cup.
Following her exploits with the women's national team, she has released a book called 'What It Takes', detailing her life as a coach and her philosophy in getting the best out of players.
EXCITING ANNOUNCEMENT: We are so proud to be publishing 'What It Takes: My Playbook on Life and Leadership' by Sarina Wiegman.

It is out on 9th November and available to pre-order now (Dutch edition also available): https://t.co/ZNmQN2Xet8 pic.twitter.com/qgBqA4Snzp

— HarperNonFiction (@HarperNonFic) September 4, 2023
In the book, the 54-year-old, who is under contract until 2025, writes about being open to returning to club football, but insists she has no immediate wish to leave her job with the Lionesses.
"I'm really happy here with the team, with the Football Association, I get all the support," she said.
"I have so much expertise around me and I work with the best players and they're so committed and really enjoying it.
"I have the impression that they're still enjoying it too. I'm not thinking, things go so fast in football, and time flies too, but I still have a contract for two years. I'm in a good place."
Wiegman has been so impressive in her role with the Lionesses that the possibility of her replacing Gareth Southgate as the men's boss has been mooted.
The Dutchwoman believes she would be capable of succeeding, but is not enthralled by the spotlight she would come under.
"In football, it's still the question of can a female coach a male team?" she said.
"I think in every sector females are in higher positions, so that's a little bit strange (it isn't in football).
"I think a female can coach a men's team. My thoughts are not there. I am just really happy in the role I work in now and I am really enjoying it.
"And, as you say, sometimes I think when I see it, it is so personal, also with men in the men's game. I think, how much fun is that?
"We know Corinne Diacre coached a men's team in France and more females also in Italy coached men. I think it is a matter of time and I think when first one happens it will be really big – but I think then more will follow.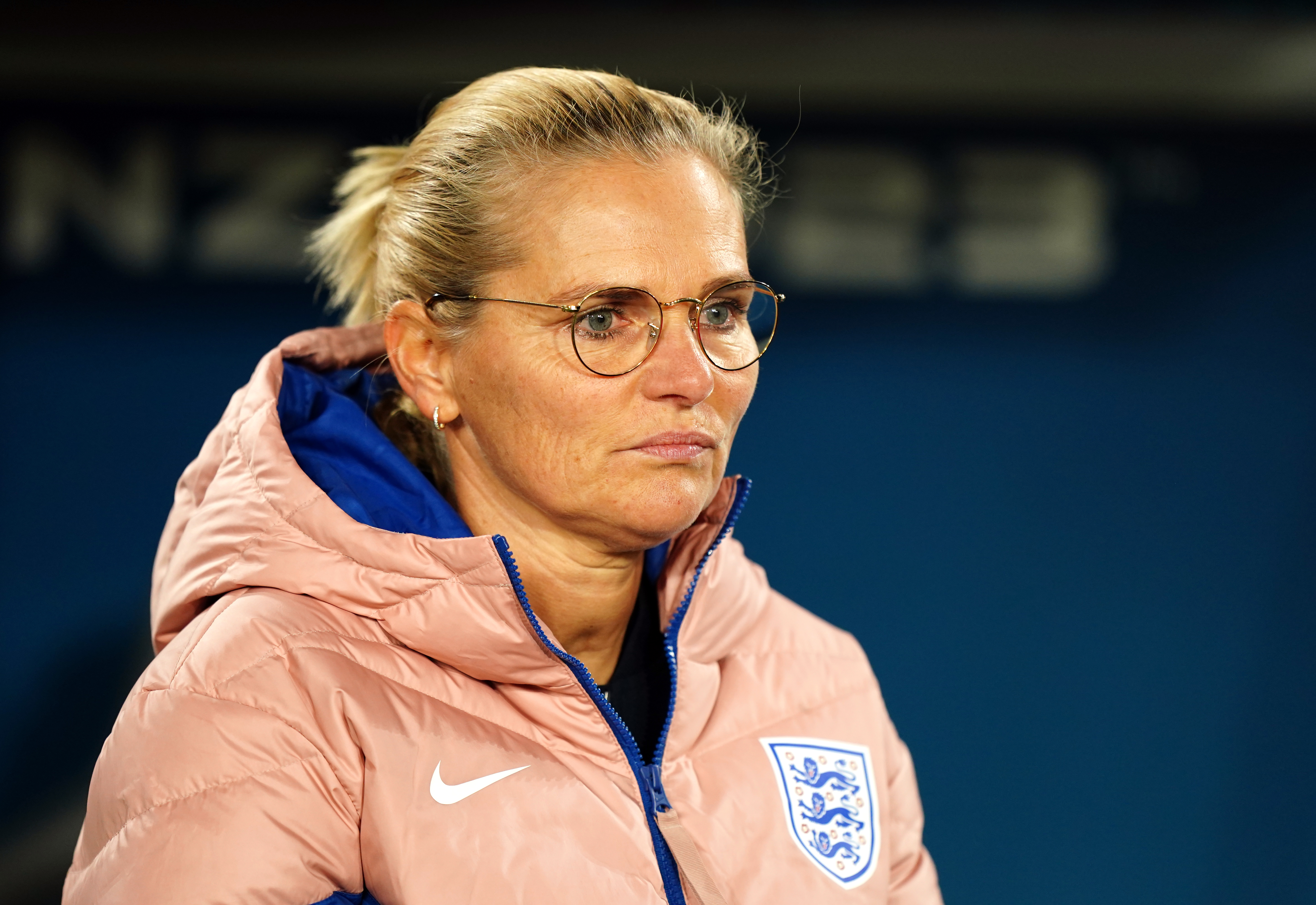 "When I was a little kid I was not allowed to play football as a girl, but now everyone says, 'Oh why not?' Hopefully in 20 years we say, 'Why did we think females couldn't coach males?' Hopefully that will change quickly."
Wiegman has won praise for her people skills, even though her direct nature has potential to cause problems.
Her book features contributions from people that she has worked with over her career and one contribution from a coach at the Dutch FA described her as a "pain in the ass".
"That was funny," Wiegman said. "I sent him a text the other day, 'pain in the ass?'.
"We can act like everything is always right, the sun's always shining, but that's not the case, it's not always nice.
"We've seen lots of nice things like the end product but it's very hard work and it's overcoming setbacks, and getting critics but also learning from it.
"It's good to share because no one in life has only good experiences, everyone makes mistakes too and try to learn from the mistakes and do things better every day.
"That's part of life, I think that makes people more powerful to share some vulnerability.
"That's what they say, that we (the Dutch) are direct, what's important for me is that I'm clear in my messages.
"Clarity of how we want to play, how we want to treat each other, clarity on performances, that's key to improve.
"There's no grey area. Direct doesn't mean rude.
"We should not confuse those two because you don't have to be rude to be clear; you can also be nice and kind but saying what you see and think.
"We all want to perform at our highest level, then you need to give honest feedback."