Spain head coach Jorge Vilda batted away questions about his country's absent stars on the eve of their World Cup final clash with England.
Vilda has guided Spain to their first ever Women's World triumph amid a backdrop of controversy and rows over the treatment of the team. That's why the crowd at Stadium Australia booed each time he appeared on the big screen in Sydney on Sunday night.
The Final in Sydney took place less than a year after 15 players staged a mutiny.
THE WORLD CUP FINAL: KEEPUP'S live blog coverage
VILDA: The great irony in the winning World Cup side, and the image that proves it
FULL LIST: Every award winner at the 2023 World Cup as star scoops Golden Ball
CHAMPIONS OF THE WORLD! Spain defeat England in epic conclusion to 2023 World Cup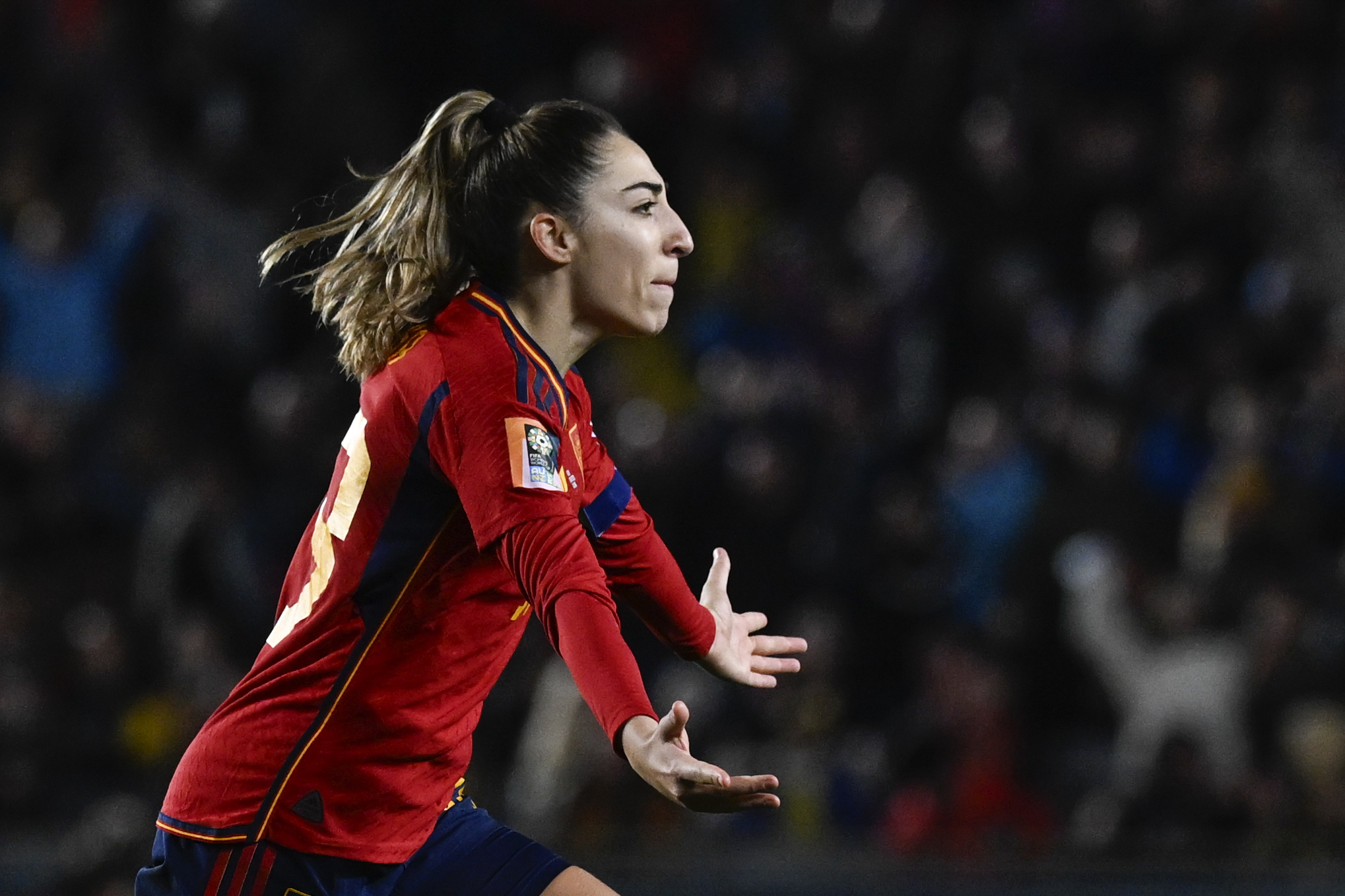 The arguments, which broke out in September last year, threatened to derail Spain's hopes before an uneasy peace was brokered ahead of the World Cup.
Dubbed 'Las 15', the players who walked away were Patri Guijarro, Aitana Bonmati, Mapi Leon, Mariona Caldentey, Sandra Panos, Claudia Pina, Lola Gallardo, Ainhoa Moraza, Nerea Eizagirre, Amaiur Sarriegi, Lucia Garcia, Ona Batlle, Leila Ouahabi, Laia Aleixandri and Andrea Pereira.
If an accommodation has been reached, it appears to be a delicate one. Only three members of the 15 – Bonmati, Caldentey and Batlle – were included in Vilda's squad for the finals.
Despite the unrest and uncertainty, Spain made it through to the final following a late win over Sweden in the last four.
Asked early on at his pre-match press conference about the relations between himself and some of his players, Vilda replied: "Next question please."
Pushed on whether not having some key players in Australia made him "sad", Vilda seemingly ignored the line of questioning.
"What we want to do tomorrow is to be the best in the world and we'll do this by winning the final," he said.
Spain lost 2-1 to England after extra-time at the quarter-final of the Euros last summer as the Lionesses went on to lift the trophy on home soil, but they got their revenge at this World Cup, winning the final 1-0 care of a first-half goal from captain Olga Carmona.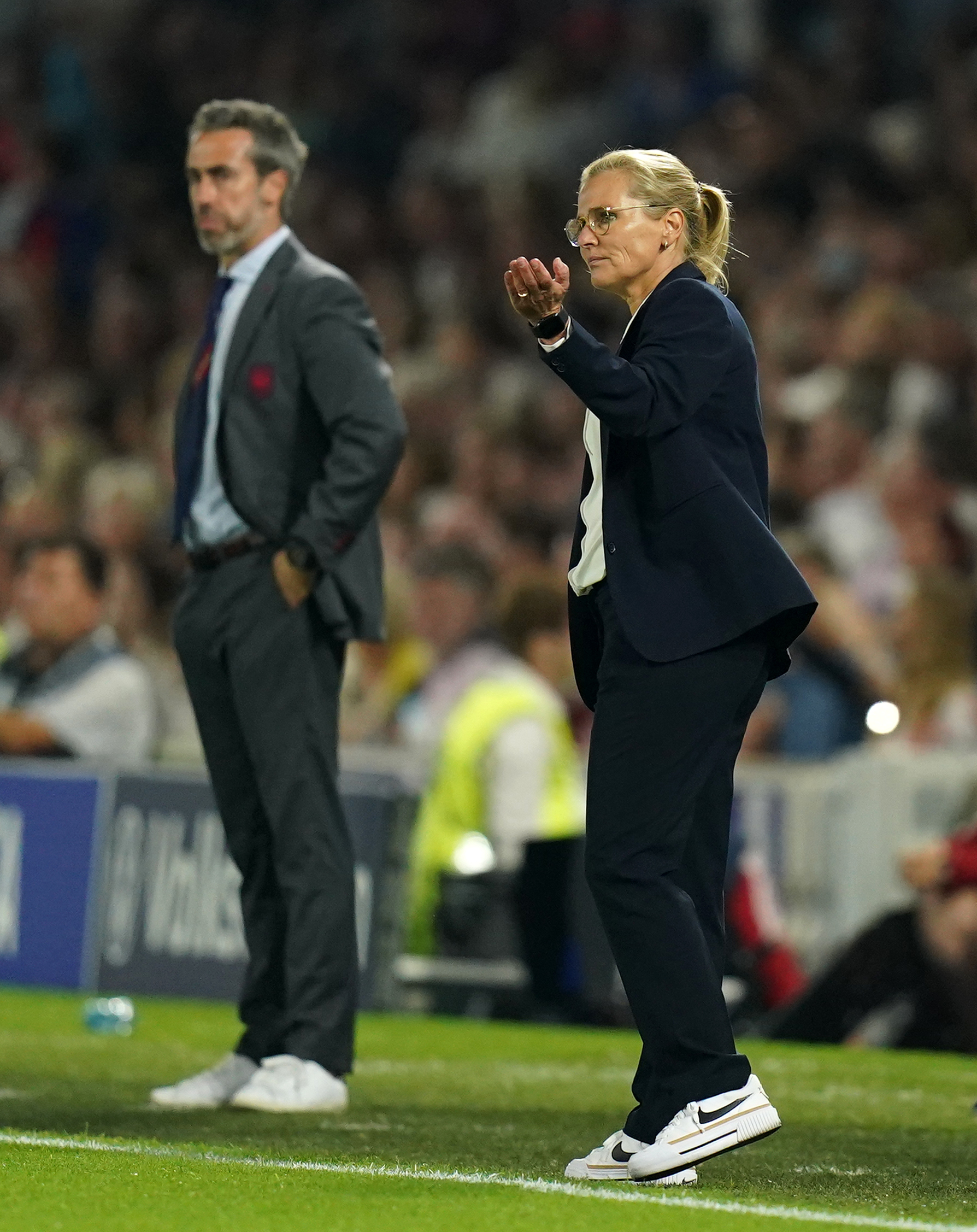 "It was a game that we know we were on top, but the result is what counts," Vilda said of the loss at the Amex Stadium,
"Games against England really require our best. She (Wiegman) is a trainer that with her results has shown the fruits of her work, it's not easy what she has achieved.
"You don't achieve this without excellent preparation and star players. It will be a tactical match and it's a final that we're going to fight with everything."
Who is Jorge Vilda?
Vilda had spells in the youth set-ups at both Real Madrid and Barcelona but saw his dreams of a playing career cut short by two major knee injuries when he was 17. Having moved into a coaching role at CD Canillas in Madrid, Vilda held assistant roles with Spain's Under-17s and Under-19s, enjoying success in their European Championship and World Cup campaigns. He was appointed senior head coach of the women's national team in 2015, taking them into the Euro 2017 quarter-finals and also the World Cup, where they reached the last 16. Following Euro 2022, where La Roja were beaten by hosts England in the quarter-finals, a group of 15 players threatened to quit if Vilda remained in his position, claiming his regime was affecting their "health" and "emotional state". He, though, was backed by the Spanish Football Federation, with the players subsequently frozen out of his squad, before some returned to the fold for the World Cup, including Aitana Bonmati, Ona Batlle and Mariona Caldentey.
Vilda grew up steeped in Johan Cruyff's football philosophy, with his father Angel having worked as the late Dutchman's fitness trainer at Barcelona. Based around a 4-3-3 possession-based game, Vilda wants his team to play with a distinctly recognisable style. That belief never waivered as Spain bounced back from a 4-0 humbling by Group C winners Japan to thrash Switzerland 5-1 as they booked a place in the last eight, then went on to beat the Netherlands after extra-time before defeating Sweden in Auckland. England should expect to face high-tempo passing and movement as well as a relentless press in attack. Alexia Putellas, twice a Ballon d'Or winner, continues to be used sparingly in the tournament, having worked her way back from an ACL injury which ruled her out of Euro 2022. Nineteen-year-old Salma Paralluelo came off the bench to open the scoring in the semi-final against Sweden.