Manchester City defender John Stones will miss the champions' Premier League trip to Chelsea on Sunday, manager Pep Guardiola has confirmed.
The England international was forced off at half-time of Tuesday's Champions League win over Young Boys with a muscular problem.
Guardiola has revealed the injury is not as bad as feared but there is no prospect of him travelling to Stamford Bridge. It is also not clear whether Stones will be available for England this month or the November 25 clash with Liverpool.
Guardiola said at a press conference: "He is injured. He is not ready (for Sunday) and we will see when we come back from the international break.
"The doctor said to me it's not as bad (as first thought) but I still don't know when he's going to be fit."
Guardiola also delivered a positive update on Kevin De Bruyne, who could return before the end of the year, but he will not rush the Belgium playmaker back into action.
De Bruyne has been sidelined since undergoing surgery on a hamstring injury in August.
Guardiola said: "I spoke to him two days ago and he said, 'I feel really good' but still he is not training with us and not running much.
"I don't know but it is the last time (period) before he comes back to train with us.
"I would like to say in two weeks or three weeks, but these type of injuries are better not to put any pressure on. When he feels good, the doctors and physios say go to the next step, then he is coming. Like John Stones, recover without pressure.
"Kevin's was a tough injury with surgery, so step by step."
City head to Chelsea fresh from securing their place in the Champions League knockout stages for an 11th successive year.
The holders have hardly been troubled as they have cruised through with two games to spare – an achievement that, compared to last year's treble success, seems relatively modest.
Guardiola, however, insists it is something that should be savoured because – as this week's opponents Chelsea, the 2021 European champions, have discovered – the good times will not last indefinitely.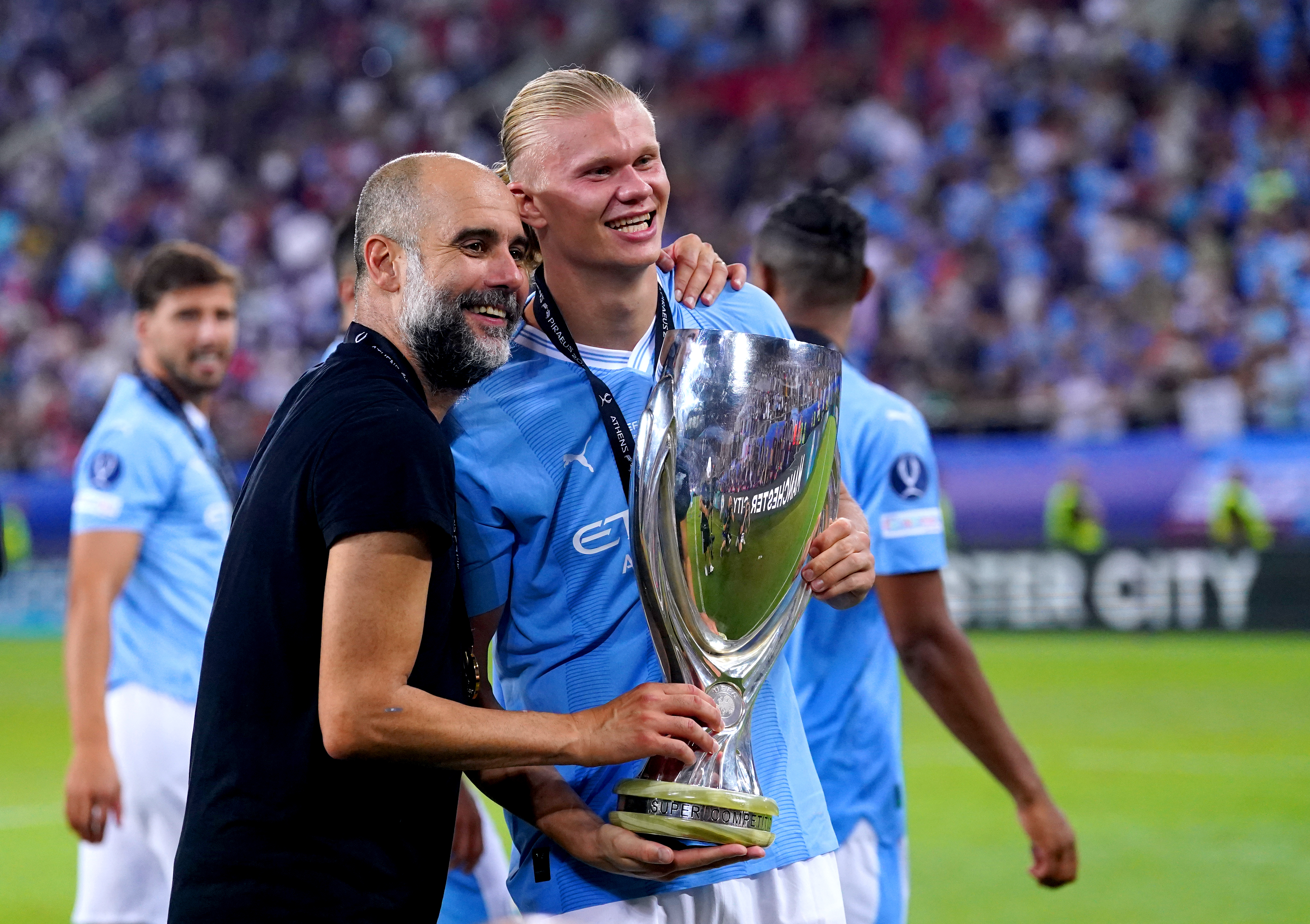 He said: "I can't make any comment about Chelsea because I'm not there but always we remind ourselves. Last Tuesday we qualified and I told the players to celebrate because, maybe one day, if we stop doing what we do or the opponents are better than us, we will not be there.
"What we have done is the past. If we are not doing well we will go down, and the down may never end. You can go down more.
"So, take perspective, be calm and (enjoy) good moments. For every team around the world, not just the fact that we are Man City and the last years have been good, (it does not mean) it will happen in the future.
"If you are aware of that, you are closer to still being consistent in Europe for many years."