Former Bayern Munich striker Ivica Olic has admitted he is "surprised" with wantaway forward Robert Lewandowski.
The Poland international is pushing for an exit from Bavaria in the current transfer window, with Barcelona and Paris Saint-Germain reportedly among those vying for his signature.
Lewandowski has enjoyed eight trophy-laden years with Bayern, lifting the Bundesliga in every season and winning the Champions League in 2019-20.
Given the 33-year-old scored 50 goals in 46 games for Bayern in all competitions in 2021-22, the most in Europe's top five leagues, Olic believes the club will face a tough task landing a replacement.
"Lewandowski has played at a high level for years, has been one of Bayern Munich's main brands for years and has raised the bar with his goals over several seasons," he told Stats Perform.
"It's about a striker that I was hoping would stay longer and it really surprised me how it all turned out and that he really wants to leave.
"Just as I was a bit surprised at the moment, I think the people at the club were just as surprised.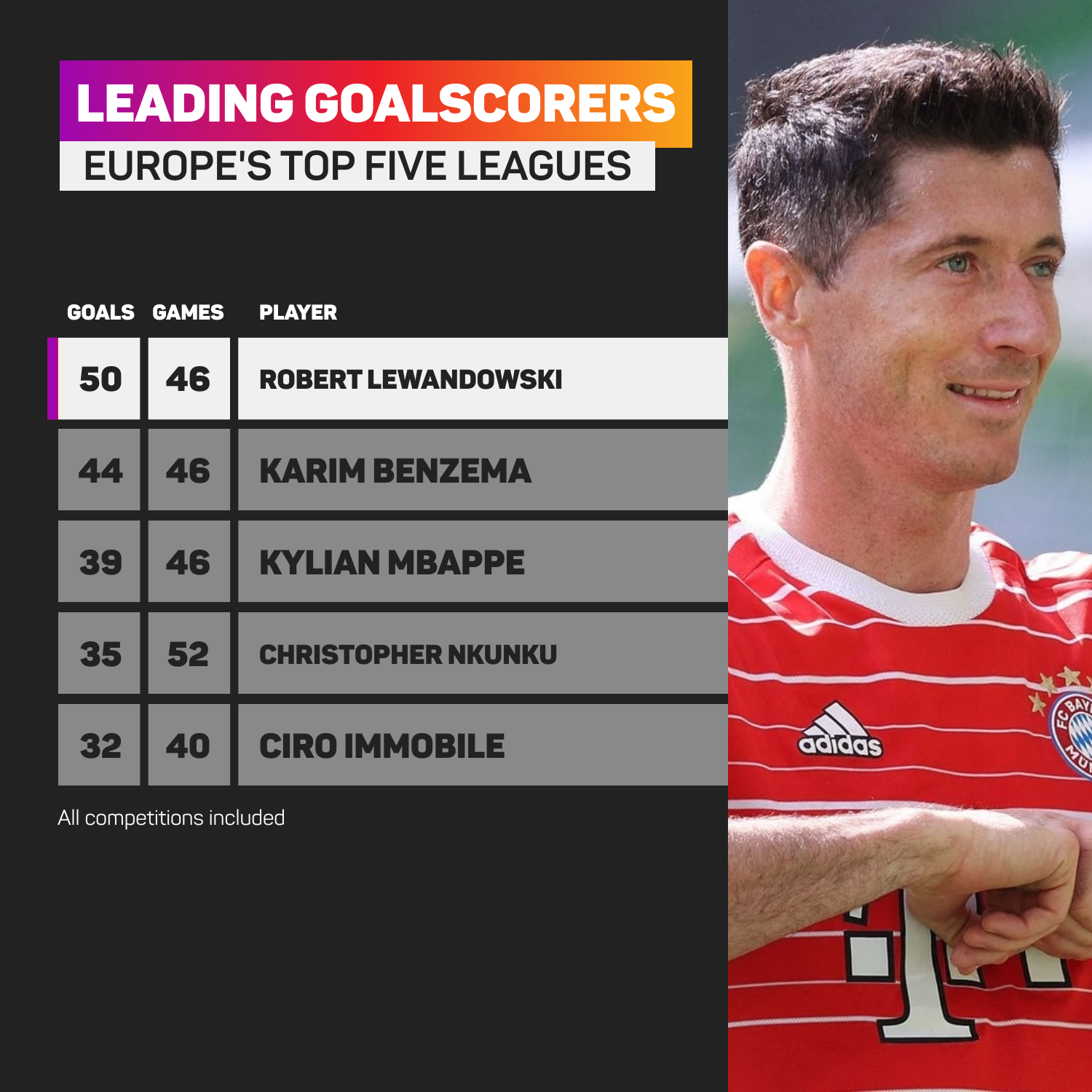 "Because at the moment there isn't really a player like Lewa that you could get for a normal price.
"It's really not easy to get a real striker these days. There aren't many at the top level like Lewa or anything like that.
"So, I think it's the main concern for Bayern right now and I'm sure that if there is a transfer they will do everything they can to find an adequate replacement for Lewa. 
"[Erling] Haaland, who was in Dortmund, was often associated with Bayern, but he has now gone to England."
Sadio Mane is poised to arrive from Liverpool, but Olic believes he does not quite fit the profile of the player Bayern will need to replace their talismanic striker.
"I don't know who else is there. Mane has been mentioned a lot, but for me he's not a classic number nine and he's not a classic striker. But he's certainly one of the more attractive players," Olic added.