Referees' chief Howard Webb believes the VAR came to the correct decision to allow Anthony Gordon's controversial goal for Newcastle which enraged Arsenal boss Mikel Arteta.
The Spaniard labelled the decision a "disgrace" following his side's 1-0 defeat last Saturday.
On-field referee Stuart Attwell awarded the goal but it took a four-minute, triple VAR check to determine whether the ball had gone out of play before Joe Willock's cross, whether Joelinton had fouled Arsenal defender Gabriel, and whether Gordon had been offside.
The recording of the conversation between Attwell, VAR Andy Madley and assistant VAR Stuart Burt was aired on Sky Sports' Match Officials Mic'd Up.
Club statement

— Arsenal (@Arsenal) November 5, 2023
Madley said he had no conclusive evidence that the ball was out, and he added: "I don't see a specific foul on Gabriel. I see two hands on his back, but I don't see anything of a push that warrants him flying forward like that.
"It's not the goalscorer and it's not deliberate from him."
Madley and Burt then checked whether Gordon was offside but they were unable to ascertain whether he was ahead of the ball after it came off Joelinton, so the goal was given.
Webb admitted it "might" have been a foul, but the subjective nature of the decision meant the VAR was correct not to overturn it.
The PGMOL boss said: "An unusual situation with three aspects for the VAR to check whether or not the on-field decision of goal should be overturned.
"We see the ball getting very close to the goal line. Don't forget we have an assistant referee who is right in line. The ball hasn't got a lot of pace as it goes to the goal line, so he's looking right down the line better than any of our cameras.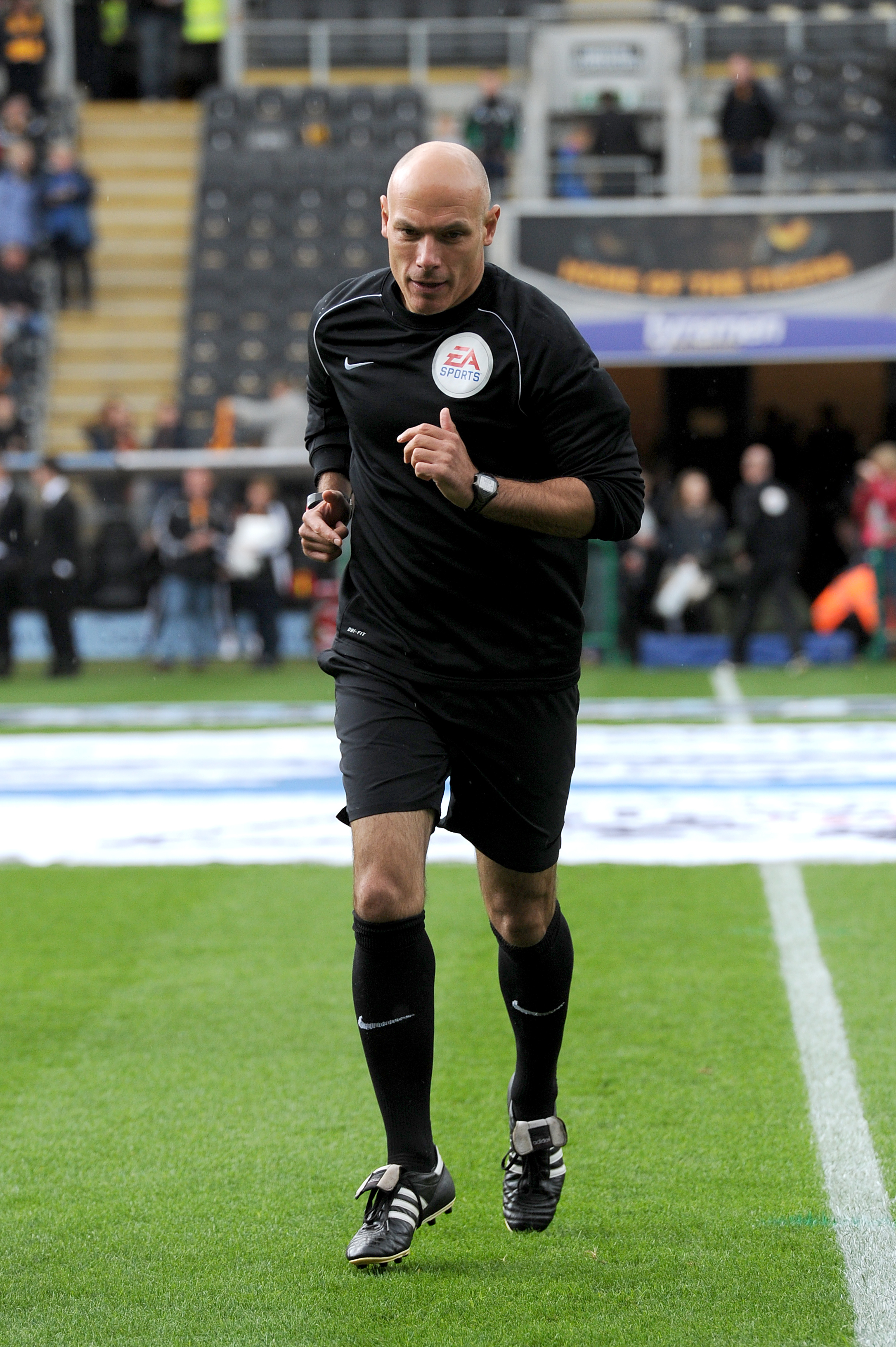 "And we know the ball is curved, so it can be overhanging the line and we need evidence it's out, and we don't have that.
"The ball then comes over and Joelinton challenges Gabriel, and it could be a foul, might be a foul. (But) the VAR decides that the evidence from the footage isn't clear enough to intervene with a recommendation for a review for a clear error.
"With the talk we've seen after, that the opinion is split across a lot of analysis, would suggest that was a correct non-intervention because of the subjectivity.
"And then one of those unusual situations where the ball goes between two players, and trying to identify exactly when the ball leaves Joelinton, is really difficult to establish because of the players being so close together.
"So again, no conclusive evidence that Gordon was offside when the ball was last touched. The VAR went through that diligently and identified no clear evidence to intervene to overturn the goal. The process was actually correct."
Arteta said he felt embarrassed about the decision in his post-match tirade.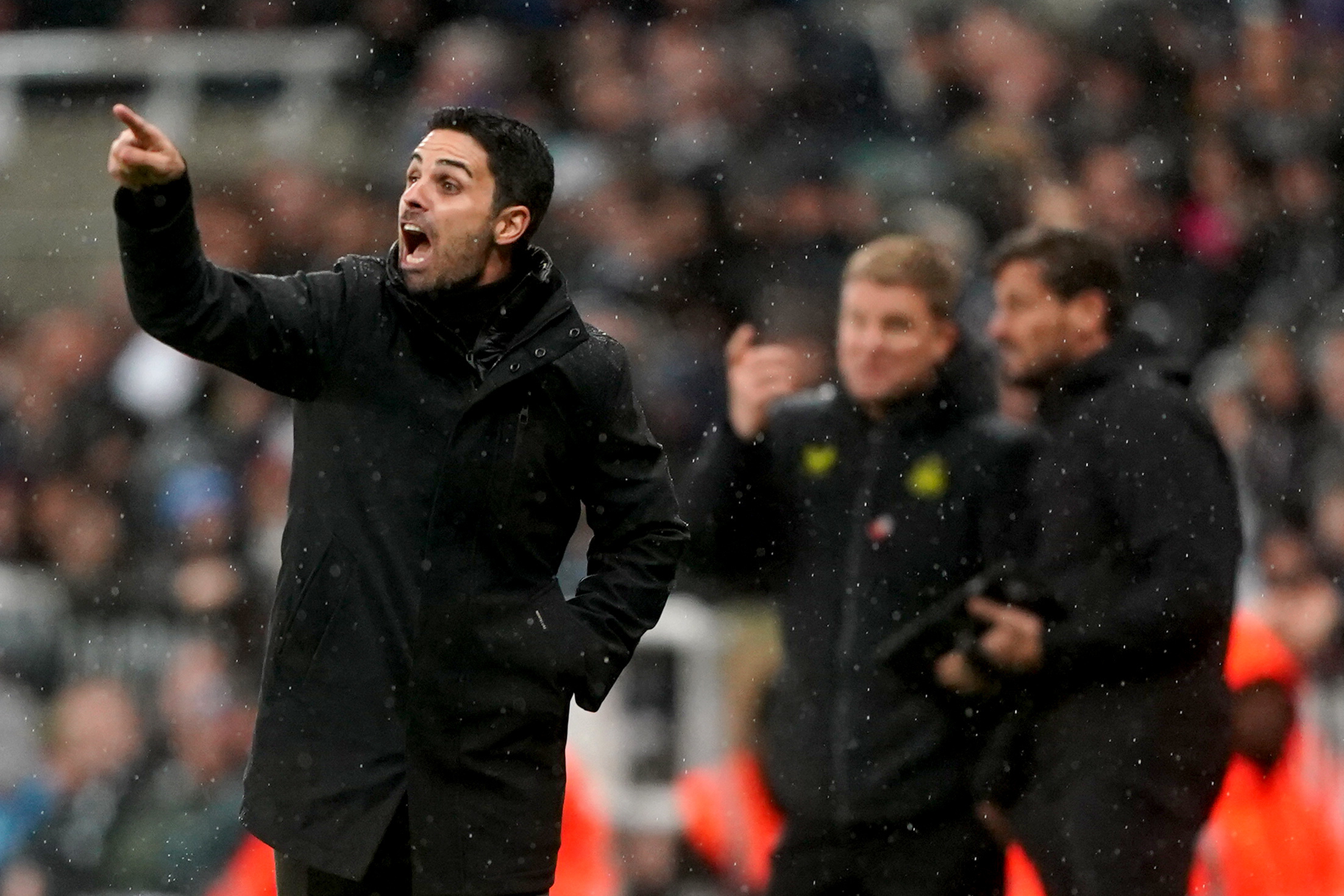 "You have to talk about how the hell did this goal stand up? Incredible. I feel embarrassed," the 41-year-old Spaniard said.
"I have to now come in here and try to defend the club and please ask for help because it's an absolute disgrace that this goal is allowed. An absolute disgrace.
"For many reasons, it's not a goal. More than one reason, it's not a goal. And there's too much at stake here. We put so much effort (in).
"It's so difficult to compete at this level and it's an absolute disgrace. Again, I feel embarrassed.
"I've been more than 20 years in this country and this is nowhere near the level to describe this as the best league in the world, I'm sorry."