Kylian Mbappe decided to stay at Paris Saint-Germain due to the club's "project" and rejected a more lucrative offer from Real Madrid, according to the Parisians' president Nasser Al-Khelaifi.
Al-Khelaifi also hit out at suggestions Mbappe possesses undue influence in footballing decisions at the club in an explosive interview with Marca, as well as labelling La Liga "dead" and claiming to never have heard of the league's president Javier Tebas.
Mbappe was widely expected to join Madrid upon the expiry of his contract in Paris this month, but committed his future to PSG until 2025 in a shock decision in May.
That decision sparked fury in Spain, with Madrid president Florentino Perez claiming the striker "must already be sorry" for snubbing the European champions, and LaLiga chief Tebas accusing the French club of trying to "destroy" European football in a complaint to UEFA over supposed financial fair play breaches.
But Al-Khelaifi says Mbappe's choice was never about money, and even claims to have known the 2018 World Cup winner wanted to stay long before the end of last season.
"I have great respect for Real Madrid as a club, they're a great club, but Kylian has never decided to renew for the money, that's the first thing. Madrid's offer was better than ours," he said.
"He is our player and he had other clubs in England as well as Madrid, but he chose PSG, and we didn't talk to him or his family about money until the last moment. 
"Kylian was above all interested in the project, in football and sport. He is Parisian, he is French, and he wanted to stay here to represent his city and his country, his club, and it is not fair what has been said about him."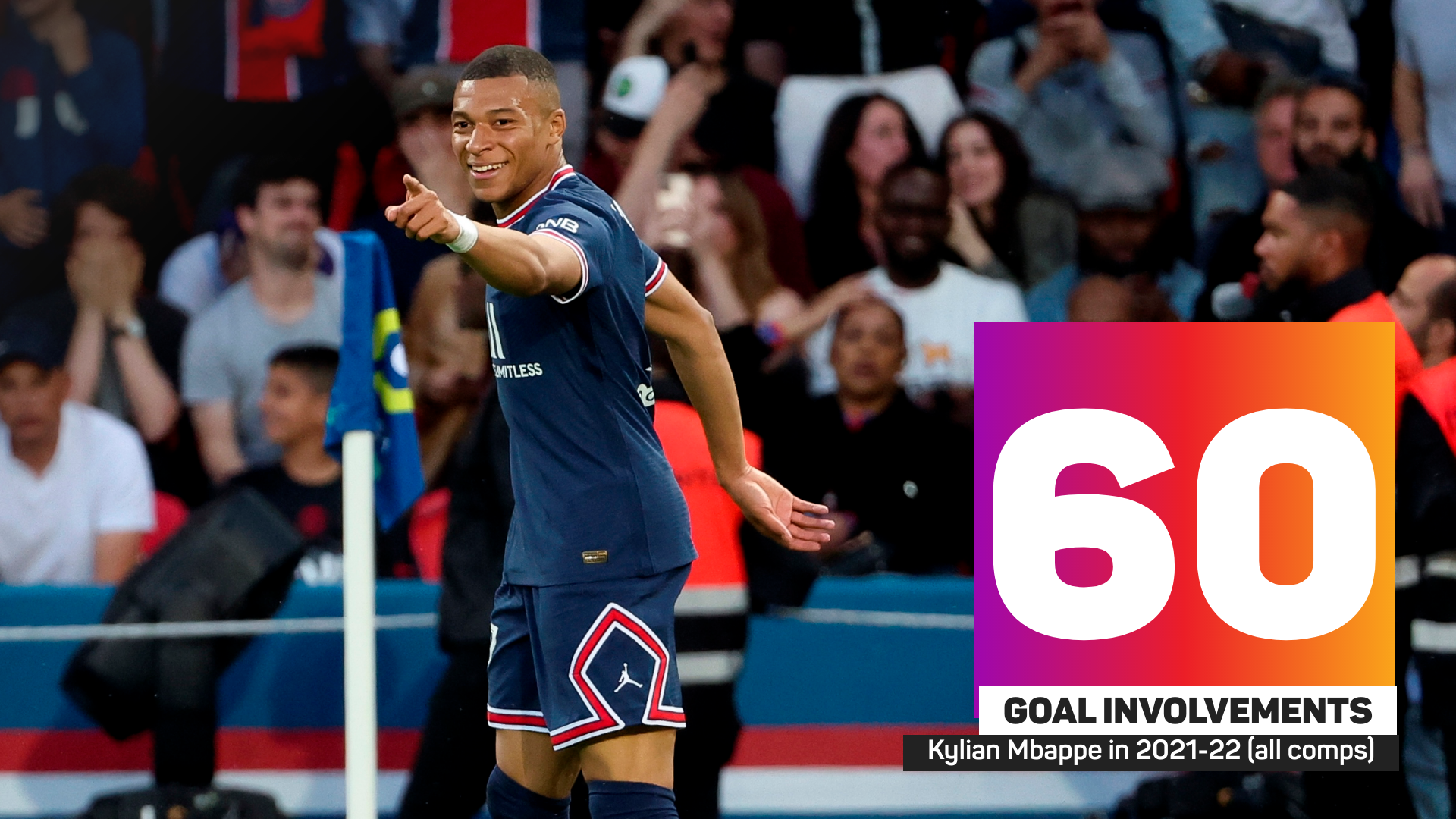 The PSG chief rejected huge bids for the striker before last season and says he did so in the knowledge he would decide to renew: "I knew 18 months ago that Mbappe wanted to stay. I heard that Madrid said he wanted to play for Madrid, but it wasn't true. 
"We are talking now about Madrid's latest offer, but in the summer [of 2021] they made an offer of €170million and 180million. That means that Madrid's offer, plus his salary, was already better than ours, as it is now. 
"I turned down 180 and they told me I was crazy, people I trusted, because he could leave for free, but I did it because I was sure Kylian was going to stay because I know him and his family well. I know what he wants. 
"Kylian is very serious, professional, and he wants to play and win, he doesn't care about money. I understand that Madrid are disappointed, but it's not fair to say that about Mbappe."
LaLiga have complained about the spending of both Manchester City and PSG to UEFA, claiming a need to keep European competition "clean".
But Al-Khelaifi is not worried about accusations of overspending, as he labelled the Spanish top flight "dead" and said last year's signing of Lionel Messi demonstrated PSG's ability to invest and stay within the rules.
"Who is Tebas? I don't know that person," he claimed. "Our style is not to interfere in the affairs of other clubs, other leagues or federations, it is not our style. But I am not going to accept that others give us lessons. 
"I don't care what he says, the truth is, we have been talking about this for years. We have a football project to build, and we are going to go ahead. We're not worried about everything that comes out in the media, because we can't waste our time with everything that comes out.
"Every year, every summer, it's the same thing. He says we don't respect the fair play, we don't respect the others? We know what we can do, who we can sign, we know better than him what we can do and nobody has to tell us what to do. 
"We don't have to be told by someone from outside what we can or cannot do. If we do it, it's because we can. Look at the case of Messi. It was the same, they said it was financially impossible, and we have made money with Messi. 
"He has no idea and he should focus on his league because La Liga is a bit dead."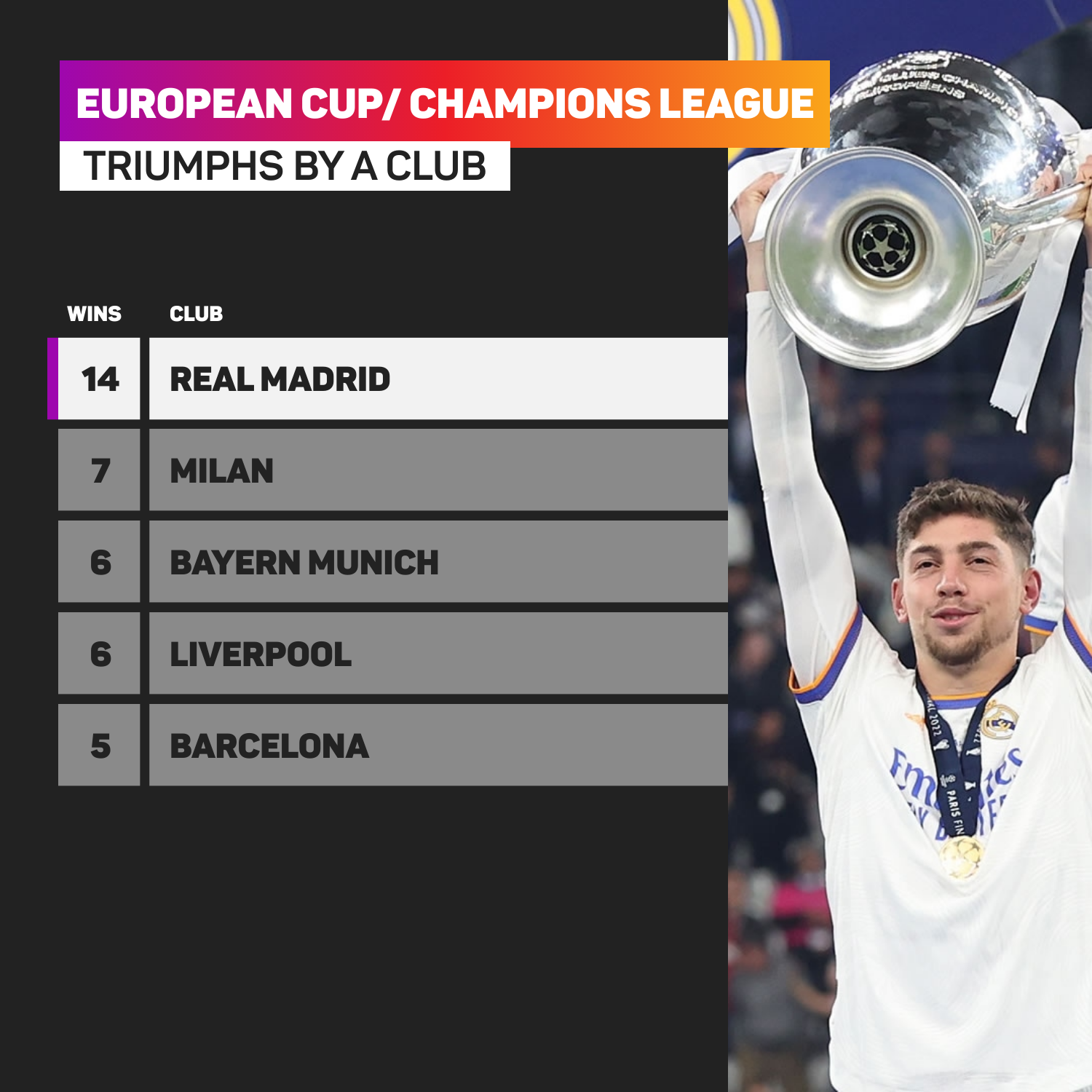 Al-Khelaifi, who also serves as chairman of the European Club Association (ECA), could not resist taking another swipe at Madrid over their continued support for the European Super League, which failed spectacularly upon its attempted launch last year.
Madrid, along with Barcelona and Juventus, are still committed to the breakaway project, and Al-Khelaifi says their jubilation at winning the Champions League last month is strange in that context.
"For me it [the Super League] is already dead," he said. "But it's also strange. Madrid have won the Champions League and deservedly so, but on the one hand they want to win it and on the other hand they don't want to play it. 
"If you're not happy you don't need to play it. It's the best competition in the world and I don't even know why the Spanish fans are also against this competition, but for me the Super League is dead."